Phil Moffit wikispaces and microbits
Rainham Mark Grammar School, is an 11-18 Selective School rated outstanding in all areas by Ofsted in 2014. Currently we have around 1300 students, of whom about 330 are aged 16-18 taking AS and A2 levels. We aim to be a friendly, caring and stimulating community which motivates young people to enjoy learning, participate enthusiastically in wider activities and make the most of their abilities.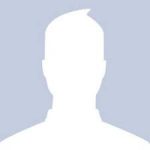 Phil Moffit IET Ambassador (Institute of Engineering and Technology) leads the activity with interests in  Micro:bits, accreditation and evaluation.
Conservation of Energy with Micro:bits: What could be better for examining the conservation of energy than making your own torch, and then building an IET table tennis ball launcher? The challenge in Medway is to promote the iSTEM+ example of Mr Frost and his students. His Sixth Form Engineering Society are currently designing projects for their younger peers to complete next year with Micro:bits. We need inspirational teachers to take up iSTEM+, KIKS and the Digital Ambassador framework. What a great way to look forward to 2017! Three sixth formers (Rory, Oscar and Michael) designed, prepared and delivered the iSTEM+ #TEWeek16 activities for their younger colleagues in Year 7. As a theme, they decided on the conservation of energy; a fascinating and relevant challenge.
NEXT STEPS: Teacher collaboration: Phil has taken existing KIKS microbit documentation and added some concrete possible next steps on https://wikispaces.com/join/FK9KHFR. The POWER is that it can be modified to represent what teachers and students really want as microbit projects are collaboratively developed.