Institution: Metropolitan University of Budapest
The Budapesti Kommunikációs és Üzleti Főiskola is the largest privately owned higher education institution in Hungary. Our degrees are state-recognized. The number of our students is about 8 000. We have 4 campuses in Budapest and one in the southern part of Hungary, Hódmezővásárhely. Our college has a wide range of BA and MA studies in the fields of business, marketing, arts, media, communication and tourism. In fact, we are one of the largest educational institutions, that offers courses related to the creative industries in Hungary.
Team Members: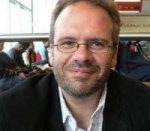 Dr Zsolt Lavicza is currently working part-time as an Associate Lecturer in Mathematics Education at the University of Cambridge as well as he is the Director of Research for the GEOMATECH project in Hungary. Dr Lavicza has been researching technology applications and its integration into mathematics and science education during the past 13 years and worked as the Head of research and community development for the International GeoGebra Institute.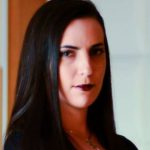 Erika Krisztián is project manager in Centre of European projects. She has 9 years experience in project management. She has experience of implementation of EU-funded projects, such as Grundtvig learning partnerships  (DISCOVER, THINKING OUTSIDE OF THE BOX) and Erasmus Academic Network (PRAXIS). Her main task support the implementation and administrative tasks.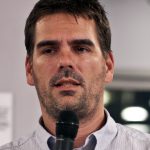 Balázs Koren is mathematics teacher for 8 years in a secondary school in Budapest. Assistant Lecturer for the last 4 years at ELTE (Eötvös Lóránd University), involved in the teacher training courses. Was the Community manager for the GeoGebra network in the past 3 years. Head of the GEOMATECH Partner School Network in Hungary.