Educational website News:
Experience workshop (02 November 2016):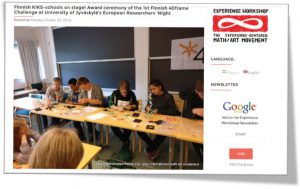 Three KIKS teams have won the valuable awards of the 1st Finnish 4Dframe Challenge, which was realized in cooperation with Korean and Nordic 4Dframe and Experience Workshop on August 12, 2016 in the Bridges Finland conference.
Closing event (26 September 2017):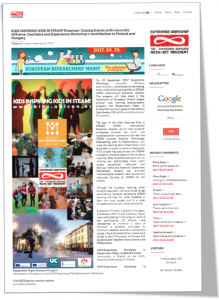 On 29 September, 2017 Experience Workshop contributes to the closing event of the Kids Inspiring Kids in STEAM (KIKS) international Erasmus+ project in Finland and in Hungary. The program will take place in the framework of European Union's largest science- and learning popularization program, the Researchers' Night.