Institution: University of Jyväskylä
The University of Jyväskylä is a multidisciplinary, dedicated scientific university, with an absolute drive for quality in all areas. In terms of Master's degrees conferred, the University of Jyväskylä is the second largest university in Finland. It has established strong partnerships with 35 institutions of higher education abroad. There are 12 International Master's programmes / studies and a variety of programmes in English. The University of Jyväskylä is a highly popular place for learning, with applicants from throughout Finland and from over 100 countries abroad. JYU is ranked among the top 500 universities in the world on the Shanghai ranking list. It is strongly linked with top national and international research, business and innovation communities.
Team Members: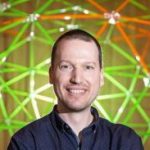 Kristóf Fenyvesi, PhD  – is a researcher of STEAM (Science, Technology, Engineering, Arts and Mathematics) Trans- and Multidisciplinary Learning and Contemporary Cultural Studies at University of Jyväskylä's Department of Art and Culture Studies. He is the Vice-President of the world largest mathematics and arts community, the Bridges Organization. His main responsibilities include the coordination of the annual Bridges conference's workshop paper track and the Bridges' outreach program, the Family Day.  In 2013 he was appointed as Chief Executive Officer of International Symmetry Association and in 2008 he started Experience Workshop—International Math-Art Movement for Experience-oriented Education of Mathematics. His main areas of research are STEAM education; inquiry-based, cooperative, playful and experience-oriented approaches in mathematics education; problem-solving in science and in art education; connecting hands-on activities and digital modeling in science, art and design education; science & art connections in learning; phenomenon-based learning and co-teaching;  inter-, cross- and transdisciplinary management and trans-curricular leadership in education; interdisciplinary aesthetics and philosophy.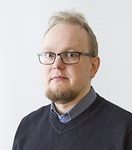 Markus Hähkiöniemi, University lecturer, PhD (Mathematics education), Department of Teacher Education. Management of project in Jyväskylä and designing activities, especially students' involvement in mathematical reasoning. Hähkiöniemi is leading an ongoing research project on how mathematics teacher trainees implement technology enriched inquiry mathematics in grades 7 to 12 (e.g., Hähkiöniemi, Leppäaho & Francisco, 2013). Hähkiöniemi has been a teacher in high school as well as lecturer and researcher in the Department of Mathematics and Statistics. Hähkiöniemi has expertise in designing mathematical activities in which students are actively solving problems.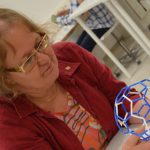 Pirjo Häkkinen, MSc is a former secondary school teacher (14 years) and now she is a researcher of Chemistry Education at Department of Chemistry. Her interests are connected to primary school students, concerning how they learn chemistry and physics through experimental work. Chemistry and physics started as new subjects in primary schools 5th and 6th grade (11 and 12 years, respectively) in 2004.  Both the new curriculum from 2014 and the former in 2004 have emphasized experimental teaching and learning.